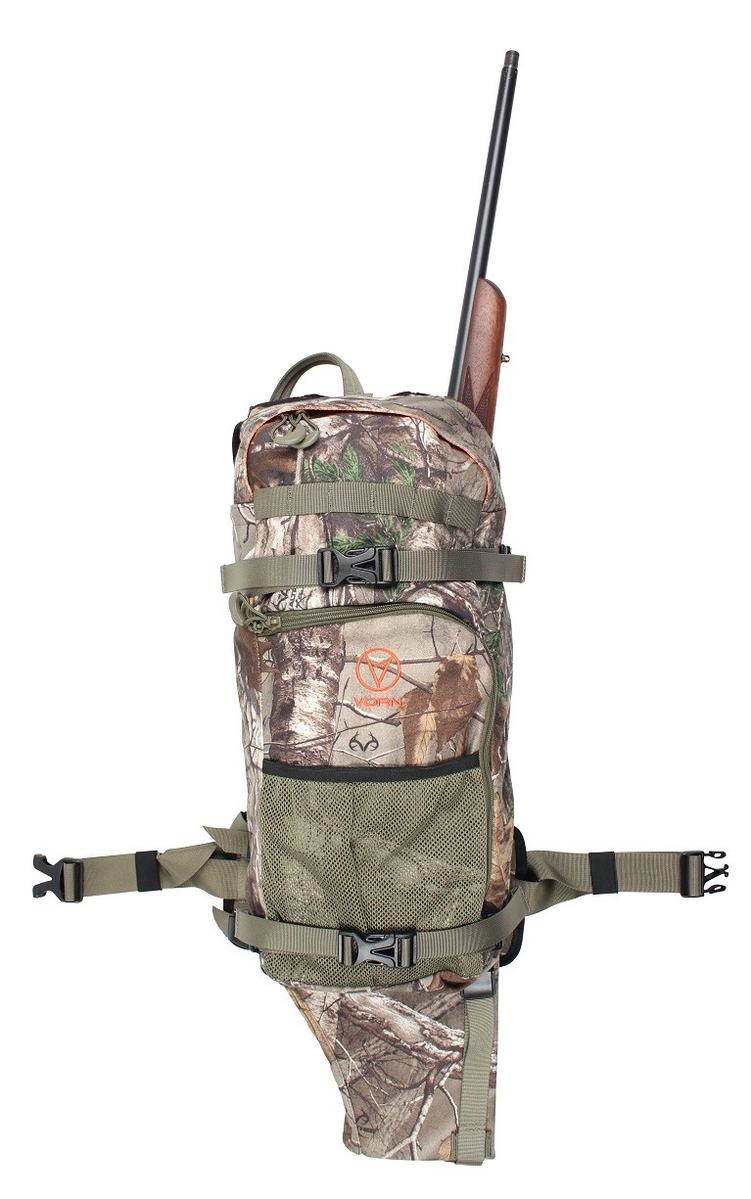 Vorn Fox Rucksack 7 Liters Realtree Xtra
The Fox 7L has a spacious weapon compartment which fits a rifle or shotgun – even with a scope and a bipod.
The Fox is made for fast-paced hunting action. Its smaller size provides necessary lightness, and increased range movement.
The pack also comes with Quick Rifle Release – a system that allows access to your rifle or shotgun in an instant.
The shoulder straps are comfy, and importantly, won't interfere with your gun's buttstock when shooting.
Its has a 6061-T6 aluminum internal frame which distributes weight nicely, and super-quiet, waterproof material.
Features:
Size: 7 Litres
Weight: 1.7kg / 4lbs
Colour: Realtree Xtra Camo
System: Vorn's patented Quick Rifle Release (QRR) system
Internal Frame: Aluminium 6061 T6
Storage: External & internal pockets compartments provide easy access to your hunting gear
Shoulder Straps: Wide, comfortable shoulder straps that won't interfere with the buttstock when shooting
Hip Belt: Detachable 40 mm wide hip belt
Bladder: Internal pocket for hydration bladder
Construction: YKK™ zippers & gliders, Duraflex™ Acetat buckles, high-quality nylon webbing
Attachable: Weapons compartment can be detached from the main compartment and mounted on compression straps on the side of larger backpacks
Article number 7090033550187