Gunsmithing Price List
Accurizing
Involves ensuring all components are squared. This means cutting the bolt face, lapping lugs, cutting internal threads and squaring of the receiver, and then resetting headspace.
$250
---
Barrel Flutes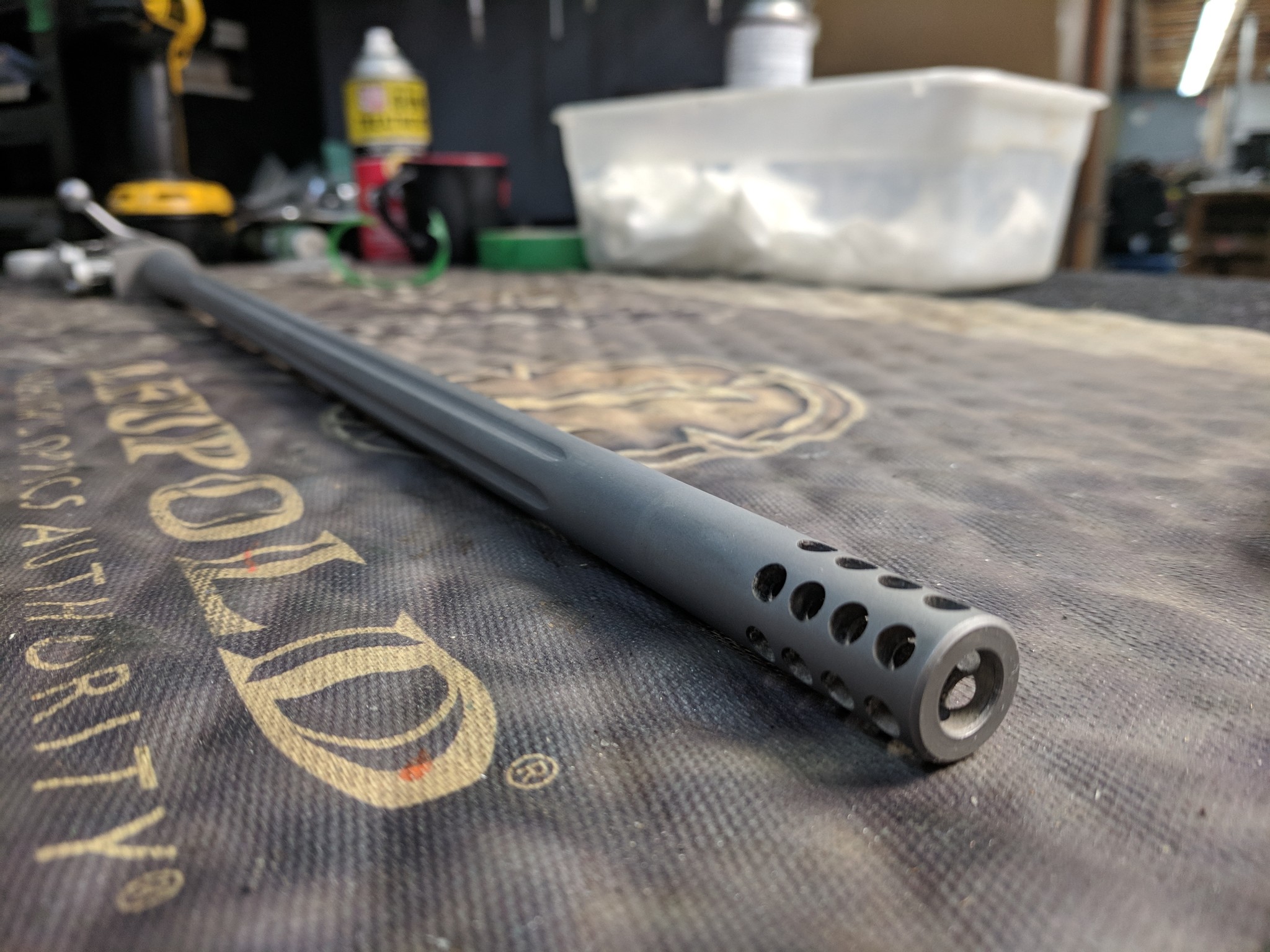 Flutes are straight 6 groove. Accumarking or flute colouring is also available, along with other options depending on barrels.
$275
---
Barrel Installation
These prices are for standard chambers ($300) and custom chambers/wildcats ($350).
---
Bead Blast Finish
Removes the shine from stainless.
$150
---
Bolt Handle and Installation
This includes the handle and installation.
$150
---
Blueing
Traditional hot bluing.
$200
---
Cerakote/Powdercoat Finish
Tough, baked on ceramic finish. Very durable, highly resistant to weathering. Several colours are available. Prices range from standard rifles ($300), Tikka or other small rifles ($225), barreled action only ($175) and misc. parts ($50).
Check out available finishes here!
---
Cut and Crown Barrel
Cut barrel to specified length and crown, or simply re-crown.
$90
---
Drill and Tap
Drill and tap for scope mounting. Most guns will require four holes for scope mounting.
$25 per hole
---
Extractor Cuts
Some barrel installations may require an extra cut to be made to accommodate larger extractors.
$90
---
Flute Bolt Body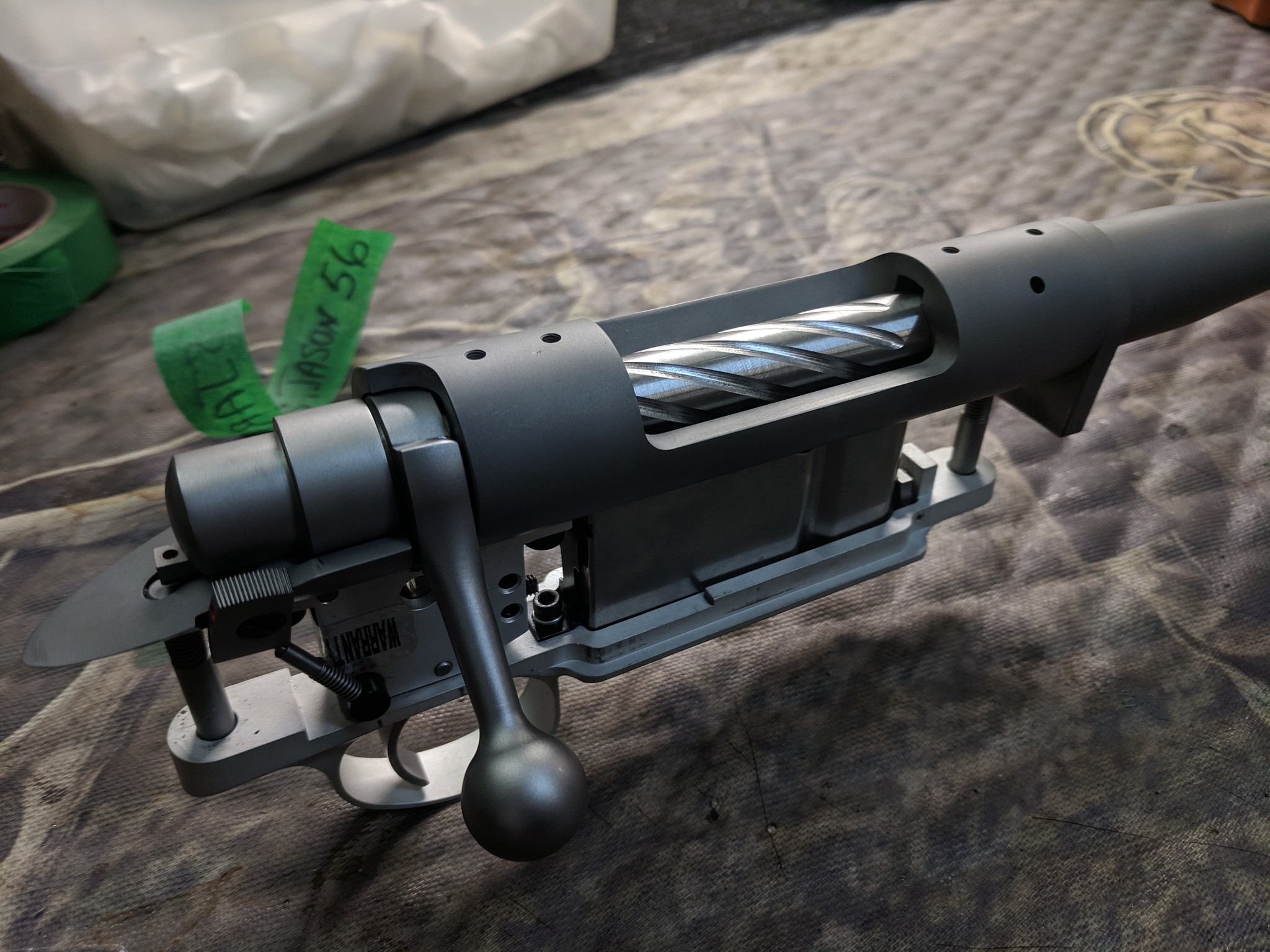 This can be done on most guns. Prices are for cutting straight flutes ($125) and spiral flutes ($175).
---
Glass Bedding
Reinforces and stiffens recoil lug engagement. Adding bedding compound to stiffen other areas of a gun, such as the fore-end of a Savage Axis, may increase the price.
$100
---
Huskemaw Data Collection
Includes range fees and full data collection out to 750 yards. Does not include ammo costs or turret.
$300
---
Huskemaw Turret Build
Includes custom turret and laser etching once data collection has been completed by you or by our professional shooters.
$69.99
---
Lapp Scope Rings
This ensures strong, solid contact between scope and mounts.
$50
---
Muzzle Brake Installation
Muzzle brakes greatly reduce recoil. Prices are for 24 hole/32 hole muzzle brakes ($250) and 3-gill sporter muzzle brakes ($300).

---
Muzzle Brake Cap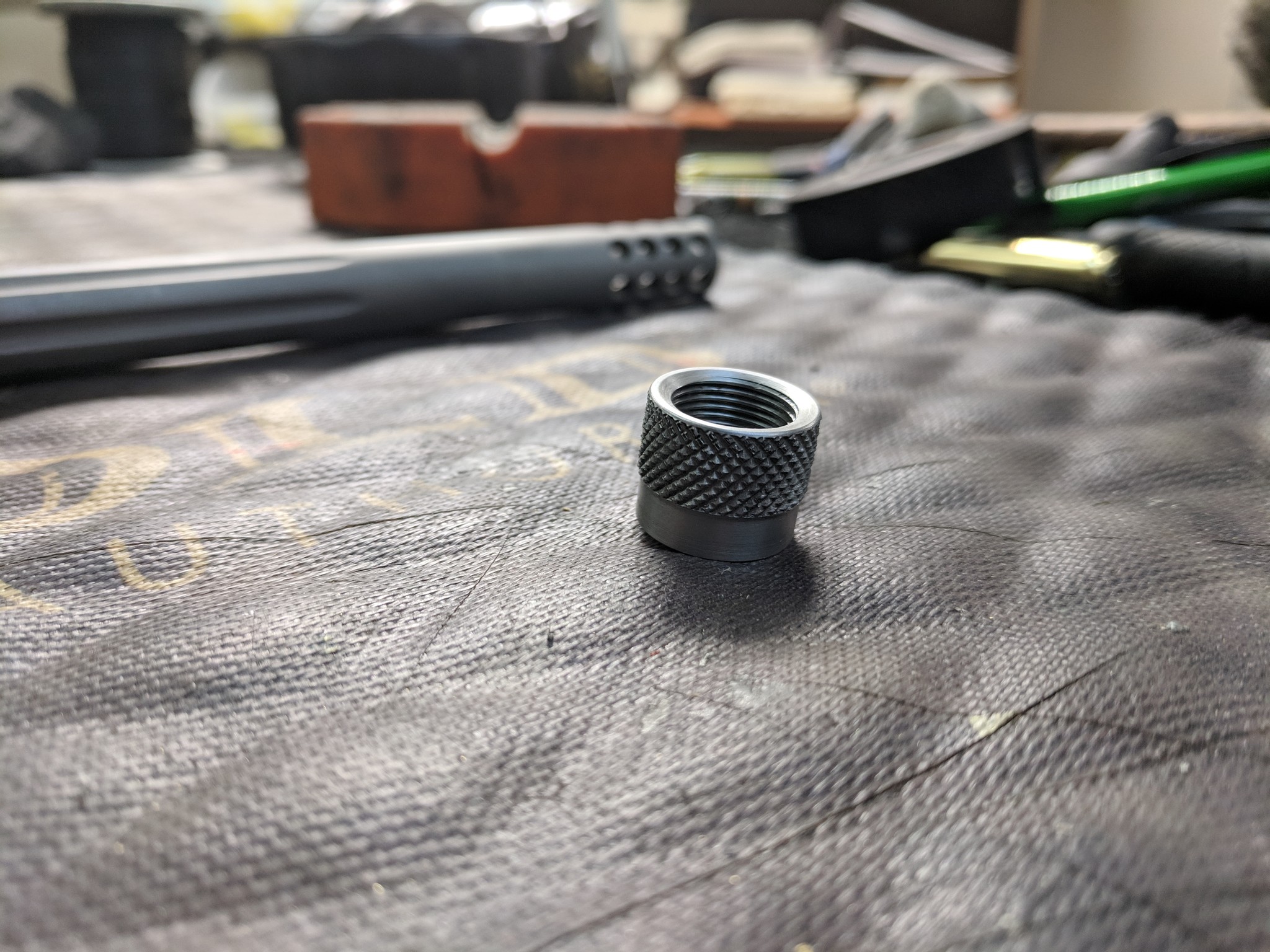 Removable, knurled cap to protect threads when muzzle brake is removed.
$50 to $75 depending on what is wanted
---
Rechambering
Prices are for any standard calibre ($200) and any custom calibre ($250).
---
Sako Extractor/M16 Installation
Installation of a Sako/M16 type extractor. Price includes both parts and labour.
$225
---
Slab Action
Reduces the weight of the action by slabbing/octagonalizing the receiver.
$250
---
Skeletonize Bolt Handle
This is a weight reduction in bolt handles while minimizing the effect on their structural integrity.
$75
---
Stock Finish
Stock finishes range from standard paint ($175), wood stock finish ($250), and custom paint camo colours ($100 per colour, minimum charge of $300).
Check out available finishes here!
---
Interested in getting some gunsmithing work done? Contact us today!