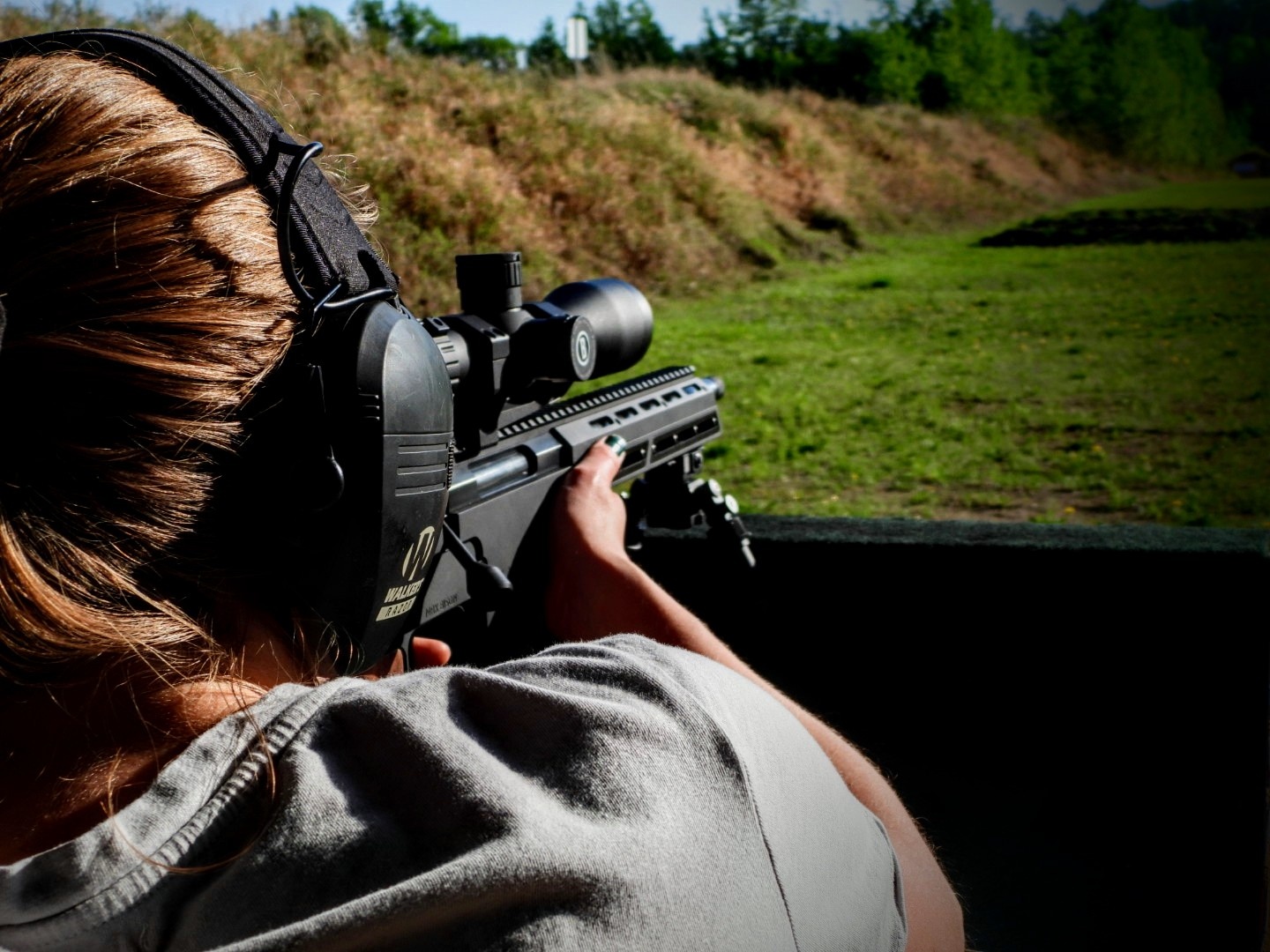 Introduction to Long Range Shooting
Let's talk about long-range shooting. We know that as technology advances in the world of firearms and ballistics, we are now able to shoot out to longer and longer distances. With more events and competitions going on in the shooting world, such as PRS shooting matches testing people's ability to shoot long ranges with less than perfect positions, there are a lot more people wanting to get into long-range shooting. We are going to go over an introduction to long-range shooting, what supplies you should buy, and different setups you can choose from.
First and foremost, how much should you spend on your rifle and optic? Your optic will be one of the most important pieces in being able to shoot accurately to distance. Think of your maximum budget and spend a quarter to a third of that on your rifle and the rest on an optic and your mounts. It's better to get into a reliable optic you know will track well. You can't shoot what you cannot dial or hold to.
Let's talk about what caliber you should be looking into. Here are our top 4 picks we recommend, two 308/Standard cases, and two magnums. Starting off with our top pick of the tried and true 308 Win. It is just a classic cartridge that shoots well and the ammo is readily available. Our second choice would be the 6.5 Creedmoor; this caliber has the lowest amount of recoil on our list. Now let's talk about the magnum calibers; these aren't as high on our list of what we recommend but would still be good options. The 6.5 prc and 7 prc will help extend your range by increasing velocity.
One thing to keep in mind when you are wanting to get into long-range shooting is to make sure that you have somewhere where you will be able to safely shoot that distance. It can be difficult to find an area that has room to shoot out past 1,000 yards unless you know someone who owns land or stumble across a piece of crown land that has a safe natural backstop.
Getting into the set up of your rifle, lots of PRS and long-distance shooters will be found shooting with a chassis. While this is a nice choice and lends itself well to accurate shooting; it is definitely something that a beginner doesn't necessarily need. It is something that you can do later to upgrade your rifle. Also, if you have never shot a rifle in a chassis before, the first time can feel a little different until you get used to it. Unlike hunting rifles, the heavier the gun the better. Something else to think about is whether you want a muzzle brake or not. It is true that factory rifles being equipped with muzzle brakes out of the box is becoming more common. While it isn't necessary to have one, it is one the most effective ways to reduce recoil which will in turn increase accuracy.
When you are looking at what rifle you are going to pick, you are going to want at least a 24" barrel. The longer the barrel, the better your velocities, which can help you shoot out longer distances. When looking at twist rates, just go for whatever is recommended, but if you can only find something a little bit faster, that would work. You may wonder, "I have the rifle, optic, and ammo, but what should I shoot off? Do I need a lead sled, bipod, or bags? We recommend that for distance shooting, either shooting off of a bipod or bags would be the best and most stable option.
When we are looking at rifles, we have a couple brands and models that we would recommend. One of our top choices would be a Tikka; they are reliable and well-functioning rifles. A Ruger American is also a great choice of rifle. Another option would be a Savage 110 with a longer barrel. You could also look into the Browning long-range hunter. These are all great, reliable options, and we can dive into their features and specs later. Just let us know if that is something you would like to learn about.
As was said earlier, optics are the most important part of a long-range shooting setup. We have a couple of things for you to keep in mind when you are shopping for an optic. We recommend using a First Focal Plane (FFP). When talking about magnification, you do not need to buy a scope with a max magnification of 30. My favorite is 18, with the highest I'd go being 27. When looking at the turret on the scope, something with a locking turret can be a bonus but not necessary. This will just ensure that you don't bump anything that will throw off your shot.
Now there are about a million options when it comes to optic mounts. We recommend that you get the most expensive one that you can afford. A one-piece optic mount is the best, but we understand that they don't always fit every rifle. If you can't get a one-piece mount, then the next best thing would be a high-quality two-piece set of rings. For brands, we recommend Nightforce, ARC, or Tier 1. These are all rings that you can look into, do your reading, and see which one you prefer.
Let's talk about setups on a lower budget. This would be if you are just wanting to get into trying it but aren't sure you are going to be the biggest fan. We would look at a Tikka, Browning X-Bolt long-range, or a Savage 110. Some of these rifles can be bought already in a chassis system. Any of those rifles would be a great choice with either the Vortex Strike Eagle or the Leupold Mark 3 HD. If you go with any combination of these setups, you will have a great long-distance shooting setup!
If you have a little bit more money to spend and have already done some long-range shooting and know you enjoy it, we will give you options for a slightly more expensive setup. For rifles, you can look into the Bergara B-14 HMR series or the Tikka Varmint with a heavy barrel. Both would be a great option, depending on what style of stock you prefer. Now for optics, you can look into the Nightforce NX8 2.5–20x50. Or the Zeiss V6; they have different sizes depending on what our preference would be.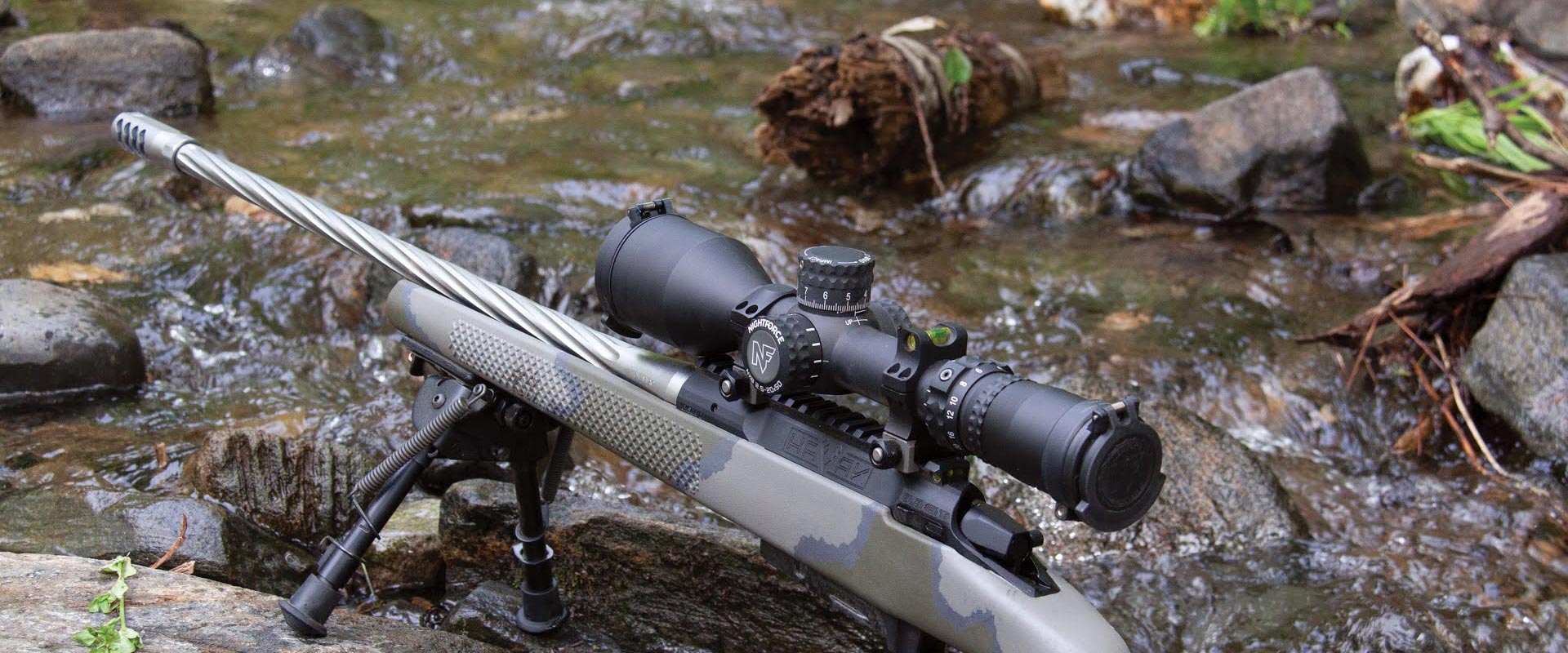 Okay, I know we have mostly talked about what gear you are going to need to do some long-range shooting, but let's talk about after you get your gear. One thing you are going to need to do is practice, practice, and more practice. Don't just jump right into trying to shoot out to a mile; start at smaller distances and work up to shooting long distances. Make sure you are recording your data so you can look back and learn from your past sessions. One thing you are going to need to pay attention to is the wind. Both Wind speeds and directions will affect your shot, so you will have to learn how to hold your shot in the wind. That will come with time, practice, and research.
This is just an introduction to getting into long-range shooting. If you would like to see us do a blog post about how to step up your long-range shooting to the next level, we can do that too. If you read this and really want to get into long-range shooting, but I just gave you too many options or you don't know what to pick, come on down and our experts can help you get into the perfect setup. If you do pick a set up, be sure to tag us in photos. We love seeing happy customers.