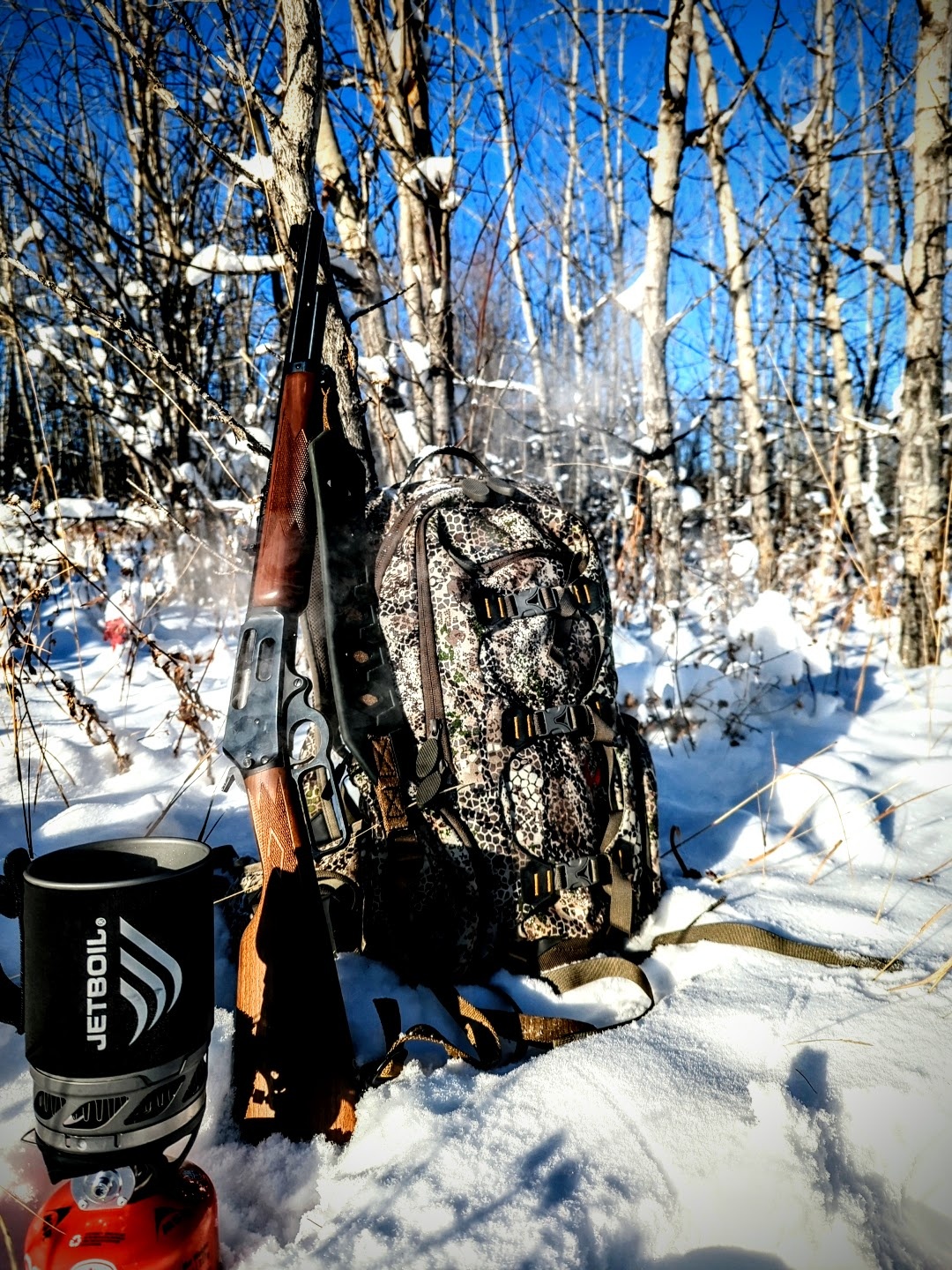 Let's look into Badlands and Mystery Ranch packs
Now picture this: you are waking up on a beautiful fall morning, getting ready to crawl out of your tent. The birds are singing, the air is crisp, and you are ready to start your morning hunt. But wait, a memory is coming back to you, and you remember you had to leave the coffee back at home because there wasn't enough room for it in your pack. There's nothing worse than having to leave essentials behind because you didn't have enough room for what you needed. We are going to go through two different brands and a couple sizes of packs to help make sure you can find the right size pack for what you need.
We are going to focus on two different brands of packs today: Badlands and Mystery Ranch. These brands have great packs, depending on what your budget is and what features you value in a pack. I will stop talking about all the boring stuff, and let's just get right into the nitty-gritty breakdown of each pack.
First up, we have the Badlands SuperDay pack. This pack is perfect if you are planning on being gone all day and need to pack a little bit heavier than just your average day hunt or whatever sort of adventure you will be going on. This pack doesn't have a frame, but they claim that it will perform just as well as one that does. They have vents along the back of the pack to help keep your core cool (nobody wants a sweaty back; it is never a good feeling). It has a hip belt with pockets for storage, perfect to put your phone or Garmin InReach in for quick access. It is hydration compatible, which means it is perfect to fit a water bladder into. The fabric has their special C6 DWR water-repellent spray on it. This pack weighs in at 3 lbs 12 oz, and has a total storage capacity of 19.5 L, with the main pocket sporting 14.4 L of that storage. I have hiked around with this pack and have loved it! I found it a little big for me, but I am a small-framed woman, so even though it was a little big, it was still comfortable.
Okay, now we know lots of you love doing multi-day hunts, so a great pack to look into that Badlands has would be their 2200 Approach packs. This one comes in medium or large. The medium has dimensions of 26inx17inx12in with an adjustable torso of 17"–19". The large pack's dimensions are 28"x17"x12" with an adjustable torso of 19"–22". If you are wanting to order a pack online, make sure you measure yourself to make sure it will fit properly. If you are coming into the store, one of our experts can help make sure that you pick the right size. This pack comes out to a weight of 5 lbs 10 oz, a great weight for a heavy hauling pack. They use an Allite super-magnesium frame. You have a total volume of 27.2 L, with your main pocket sporting 19.8 L of this storage. You are able to carry a rifle or a bow with this pack, and the boot that holds it is detachable if you don't want it. It also has a bright orange integrated meat shelf, which means you can haul an animal out with ease. It is hydration-compatible up to a 2L water bladder. If you have a Badlands bino harness, it is compatible with their Bino Connect system. This pack is coated in their C6DWR water-resistant coating. This is a pack I would put serious thought into if you were planning a multi-day hunting trip.
This is a big step up, but it is one of our favorite Badlands packs to recommend if you are going on a mountain hunt. It is the Badlands MRK6. It is 61 L, so you are sure to have enough room in there for all the hunting supplies you will need to pack. It also has an integrated meat shelf, which means that when you need to haul your elk out, you will have that ability. It carries a rifle or bow strapped nicely to the front. It has an adjustable hip belt, and you can adjust the torso to make sure it fits you like it was made for you. Which means minimal back and shoulder pain! It is bino connect compatible, which means if you have a Badlands bino harness, it is perfect and easy to just clip it in and away you go. This also fits their 3L hydration pack, so you will have more than enough water to keep you going. This pack is also coated in their C6DWR water-resistant coating.
Okay, next up is the Mystery Ranch Sawtooth pack. This is a 45-liter pack with a duffle bag-style opening. Which gives you 270° access points. It weighs in at 5.2 lbs. and has dimensions of 29x15x12. It is a framed pack with a telescoping yoke to get the perfect fit for your torso. It also gives you the support you need and has a meat shelf if you need to haul out a quarter. It has four internal pockets to keep your gear nice and organized. This pack could give you enough room for a couple days of hunting and even longer if you packed super light. If you are needing to haul out antlers or just have extra gear you need to carry, this pack is compatible with the quick-attach straps to give you that extra room. It also has hydration reservoir compatibility.
Let's talk about the Mystery Ranch Metcalf pack. Now you are able to get this pack in either men's or women's fit. It weighs in at 6 lbs, is 71 L, and is a framed pack with a meat shelf. The dimensions of the men's pack are 30.8x14x12.3, and the women's are 31x14x12. This would be great for a week in the field, but it can be compressed tight enough that it could function as a daypack. It has side pockets that are good for rifle tripods or water bottles, depending on what your needs are for that hunt. If you need something from your pack but don't want to go digging, it has easy side pocket access. The lid is also removable and has a zippered pocket on it for more storage. Mystery Ranch has a high price tag, but their quality, workmanship, and materials make them worth the price because you know they are going to be able to stand up to the test!
That is all the packs we are going to go through today, and all these packs have different features, sizes, and price points. Remember, if you are struggling to pick a pack, not knowing what will fit or work best for you, give us a call or come into the store, and our experts will be able to ask you the right questions to find the perfect pack for you! If you have any questions, drop them below, and I will be more than willing to help answer them.